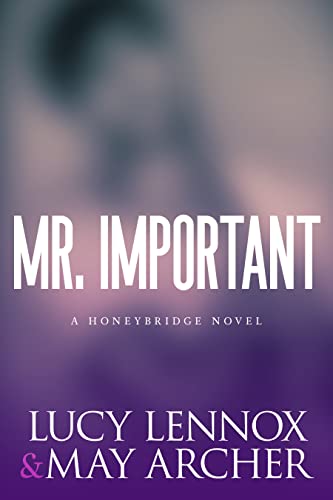 Add on Goodreads
One New Year's masquerade. One anonymous hookup. One billionaire-sized mistake.
Once upon a time, someone looked at my scrawny, quiet eight-year-old self and nicknamed me Mr. Important… and I believed them.
That was my first mistake.
Two decades, a dozen failed careers, and a thousand meaningless hookups later, I've made more mistakes than I can count. My parents have decided I'm purely decorative, my brother thinks I need pep talks, and the gorgeous billionaire who hired me as a favor to my dad? He's forgotten I exist.
So I'm done with mistakes.
Call it my New Year's resolution. From now on, I'm going after what I want… starting with the mysterious silver fox in the Roman warrior mask who approached me at the charity gala and offered me a scorching, anonymous one-night-stand.
Unfortunately, when our masks come off I realize mistakes are not done with me.
Because the bossy guy who blew my mind? He'd thought I was someone else. Worse than that, he's my father's friend. A supposedly-straight workaholic. The person I'm stuck on a road trip with for the next two weeks. And, oh yeah, my actual boss.
The farther we get from New York, the closer we become, and the harder it is to pretend I'm not falling for him. But I can't see how someone as brilliant, controlled, and successful as Thatcher Pennington would risk everything to be with someone like me… even if he makes me feel like I'm finally Mr. Important.

Also in this series: